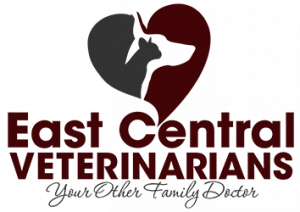 MEET THE DVM'S, THE TEAM & OUR SPECIALISTS
Our veterinary team is dedicated to providing the highest
quality of care to your companion animals. Meet each of our team members below!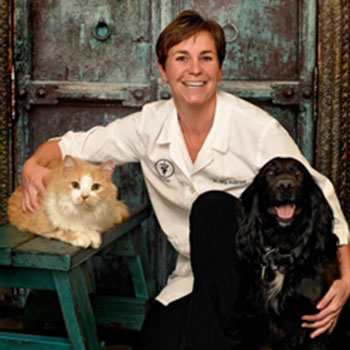 AMY BUCKMEIER, DVM
Dr. Amy Buckmeier joined the staff at East Central Veterinarians in 2000. She practices general medicine, preventive care, surgery and general dentistry.
LAURA BYERS, DVM
Dr. Laura Byers graduated from the University of Minnesota in 2006. She has been working at East Central Veterinarians since graduation. She enjoys medicine, surgery, and nutrition work. In her spare time she enjoys hiking, camping, kayaking, and spending time with family and friends.
CHARLIE JOHNSON, DVM, DACVP
Dr. Charlie Johnson graduated from the University of Minnesota College of Veterinary Medicine in 2003. Prior to joining East Central Veterinarians, he pursued additional training in veterinary pathology at Iowa State University. He has also spent time practicing in both small and mixed animal veterinary clinics. He enjoys all aspects of veterinary medicine and has a fondness for dermatology. In his spare time he enjoys spending time with family and friends and staying active by playing basketball, tennis, going for a run, and; when winter rolls around, cross country skiing.
MARK MONSON, DVM
Dr. Monson received his Doctorate of Veterinary Medicine from Iowa State University in 1983. He joined East Central Veterinarians shortly after that time. Dr. Monson works most often in our Mora location. He enjoys small animal medicine. Outside of work, he likes spending time with his kids, taking his 2 dogs for a walk and reading books.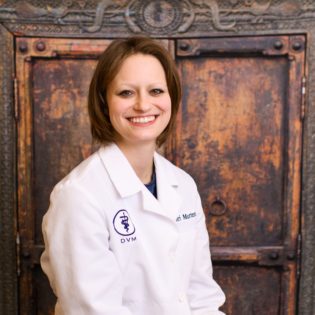 GERI MORTENSON, DVM
Geri Mortenson, DVM, was born and raised in Minnesota. She graduated from the University of Minnesota, College of Veterinary Medicine in 2020. She also completed a B.S. in Animal Science from the University of Minnesota and an A.S. in Biological Sciences. She joined the East Central Veterinarians in 2022 following the completion of a rotating internship at Animal Emergency and Referral Center of MN. Professionally, she is interested in emergency medicine, cardiology, and encouraging the human-animal bond between pets and their family.
During her free time, she enjoys spending time with her husband, family, and friends. Geri enjoys fishing, 4-wheeling, traveling, and photographing landscape. Her fur babies include a bossy Siamese mix named Moose, a sassy calico she rescued from the neighborhood streets during her senior year of veterinary school named Bug and a rambunctious Golden Retriever named Colt.
SOPH NORBERG, DVM
A native of Connecticut and UCONN alumna, Dr. Norberg graduated from the University of Minnesota College of Veterinary Medicine in 1994. She pursued a rotating internship in large animal medicine and surgery at the University of Georgia where she learned to appreciate sweet tea, air conditioning, and a good bottle of roach killer. Hired by East Central Veterinarians in 1995, she returned to Minnesota, home of her favorite sport, broomball. The brutal winter of 1996 and lack of marriage prospects in a small town compelled her to return to the U of M for a residency in large animal internal medicine.
During this time she met and married a citified, softball playing engineer who gets woozy around blood or any stories from work involving blood. Since 1998, Dr. Norberg has practiced part-time with ECV while devoting the majority of her time to home educating her three children. A Labrador, corn snake, and betta fish round out their family. Her professional interests include anything related to internal medicine, ophthalmology, and client education.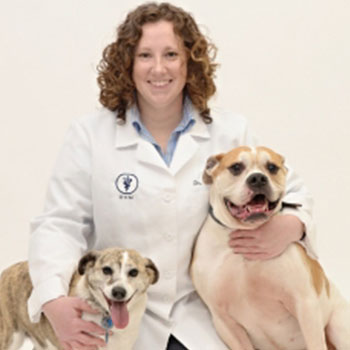 MELODY PUST, DVM
Dr. Pust joined East Central Veterinarians in 2013. After graduating from the College of Veterinary Medicine at the University of Minnesota in 2000, she practiced in Colorado and Kentucky before returning to Minnesota. She is an excellent addition to our team. She practices general medicine, surgery (including some orthopedic surgery), dentistry and ultrasound. Dr. Pust is our doctor who will see almost anything from cats and dogs to ferrets, snakes, pot-bellied pigs and birds.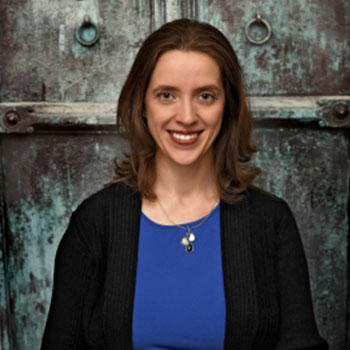 JENNIFER SCHURRER,
DVM, MS, CCRP, CVPM
HOSPITAL ADMINISTRATOR
Dr. Jennifer Schurrer joined East Central Veterinarians in February 2015 as the Practice Manager. Dr. Schurrer graduated from the University of Minnesota's College of Veterinary Medicine in 2006. The following year she obtained her Master of Science degree also from the University of Minnesota while conducting swine research. Prior to joining the East Central Veterinarians staff, Dr. Schurrer was the Resident Veterinarian for the Veterinary Technology program at Minnesota School of Business' Elk River campus. She also worked in small animal practice, where she especially enjoy rehabilitation and ophthalmology. She has a passion for learning and frequently attends veterinary continuing education courses. Dr. Schurrer is currently the chair of the Minnesota Veterinary Medical Association Small Animal Continuing Education Committee. This committee helps to provide an opportunity for Minnesota Veterinarians improve their knowledge and skill to care for their patients. Dr. Schurrer shares her home with her husband, daughter, and two Quarter horses. She has a soft spot for all Golden Retrievers. She likes to spend her free time with her family, gardening, cooking, and horseback riding.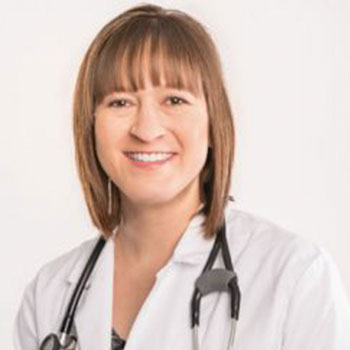 DR AMY HAARSTAD
VETERINARY DERMATOLOGY SPECIALIST
Dr. Amy Haarstad graduated in 2001 from North Carolina State University College of Veterinary Medicine. After graduation, Dr. Haarstad completed a one-year internship at Purdue University. She then returned to the Twin Cities and worked at a small animal practice for nine years. After her time in general practice, Dr. Haarstad participated in a three-year veterinary dermatology residency. She was board certified by the American College of Veterinary Dermatology (ACVD) in 2014.
Haarstad Veterinary Dermatology (HVD) was founded in the fall of 2017. HVD is a mobile practice that brings dermatology specialty services directly to clients and patients in their primary clinic. Services include intradermal (skin) allergy testing, diagnostic food trials, ear disease management, skin biopsy, etc. Visit www.HaarstadVetDerm.com for a complete list.
Dr. Haarstad grew up in Maple Grove, MN and still lives there with her husband, Steve, their three daughters and pets. As a family, they enjoy camping in the Boundary Waters Canoe Area (BWCA), downhill skiing, and playing volleyball.
DR CAL KOBLUK
VETERINARY SURGICAL SPECIALIST
Dr. Kobluk graduated from the Western College of Veterinary Medicine in Saskatchewan, Canada in 1978. After completing his residency in the Twin Cities he went on to become board certified in surgery. In 1995, Dr. Kobluk and his family moved to California where he worked as a full time professor and at at Referral Center until returning to Minnesota in 2001. Dr. Kobluk has a mobile practice that brings TPLO specialty services directly to our clients and patients here at East Central Veterinarians.
CHELSEY C.
OPERATIONS MANAGER
Chelsey joined the staff as Operations Manager in 2021. Her interests include Human Resources and the behind-the-scenes operations of the clinics. Her hobbies include fishing, hiking, horseback riding, and reading. Her love for animals stemmed from being raised on a farm, and showing in 4H for many years. She is an advocate for all animals, and has completed her home with a dog, two cats, and two bearded dragons.
TINA M.
CERTIFIED VETERINARY TECHNICIAN (CVT) & INVENTORY MANAGER
Tina is a 1994 graduate of MIM (Medical Institute of Minnesota). She has been a technician at ECV since 1996 with special interests in surgery and radiology. She fills her spare time with family, raising and showing rabbits, gardening and being a 4-H leader.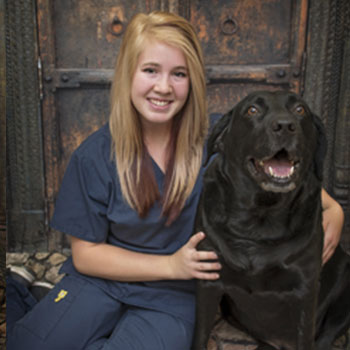 KELSEY C.
CERTIFIED VETERINARY TECHNICIAN (CVT)
Kelsey joined our ECV team in July of 2016 as a Veterinary Assistant and Client Service Representative. After completing veterinary technology classes, she completed an externship at ECV. She recently graduated from the Veterinary Technology program at Argosy University and has passed her board exam to become a Certified Veterinary Technician.
When Kelsey is not at work she is field farming and raising a herd of beef cattle. She can also be found at barrel races and rodeos every weekend running her horses with her fiancé.
JEN M.
CERTIFIED VETERINARY TECHNICIAN (CVT) LEAD
Jen joined the team at East Central Veterinarians in 2001. She graduated from the Medical Institute of Minnesota's Veterinary Technology Program in 2000. At work, she has a special interest in Laboratory procedures, surgery, and working with puppies, kittens, and their owners. She is a great asset when it comes to behavioral concerns for pets. When she is not at work, she enjoys horseback riding, camping, fishing, and spending time with her son.
JENA M.
CERTIFIED VETERINARY TECHNICIAN (CVT)
Bio coming soon.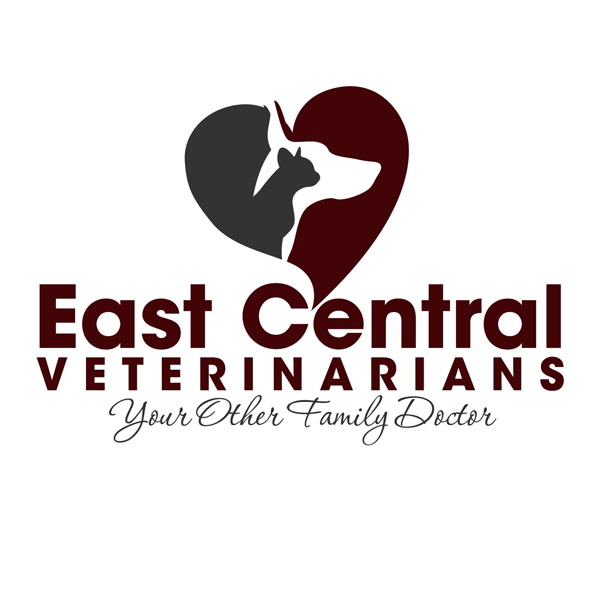 ALYSSA M.
CERTIFIED VETERINARY TECHNICIAN (CVT)
Joined the team here beginning of January 2023 after being at a general practice up in Duluth for 5 years. I graduated from the Minnesota School of Business Vet Tech program in 2014. I spend most of my time with my family and fiance. Between house projects, 2 dogs (a mini dachshund and bernedoodle) and 2 cats, we stay busy!
HEIDI O.
CERTIFIED VETERINARY TECHNICIAN (CVT)
Heidi began working at East Central Veterinarians in March of 1996. She received a Bachelor of Science in Animal Science in 1990 and spent a number of years training horses before returning to school. She received an Associate in Applied Science in Veterinary Technology in 1993. She has been working as a Certified Veterinary Technician since.
TANYA P.
CERTIFIED VETERINARY TECHNICIAN
Anytime you walk in our clinic and hear wild and crazy music, you can assume Tanya is working. She joined the clinic in 2014 and is a talented CVT. She can work in any area of our clinic with ease. Tanya is married and has three children. She spends many of her spring and summer days following them with their sports games.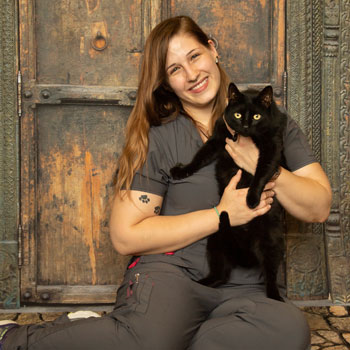 SIERRA R.
CERTIFIED VETERINARY TECHNICIAN (CVT)
Sierra came back to Minnesota at the end of 2018 to be with her family after spending a few years down in Ohio. She currently attends St. Cloud State University where she is studying hard with the hope of getting into the veterinary medicine program at the University of Minnesota. She is a failed foster mom and a certified Crazy Cat Lady, sharing her home with six wonderful cats. Sierra has to be supervised when visiting pet supply stores because she has a propensity for buying way too many toys, snacks, and gifts, not only her own furry children, but for those furry friends that have yet to find their forever homes.
Outside of taking care of her cats, and her father at times, Sierra collects memes, tells terrible puns and top shelf Dad Jokes, practices guitar, and spends an unhealthy amount of time obsessing over Taylor Swift.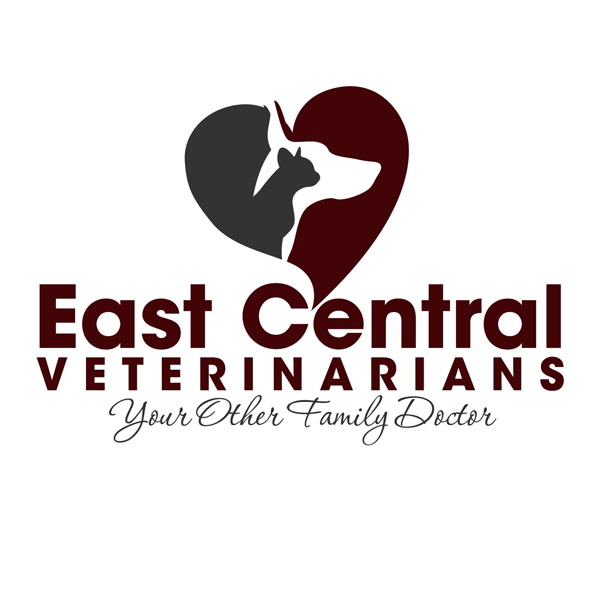 TAYLOR C.
VETERINARY ASSISTANT
Taylor joined the ECV team in September of 2022. She grew up in Milaca on a hobby farm & graduated from Milaca high school. Since growing up on a hobby farm thought that working in the veterinary field would be a good fit, especially since she loves any & all feisty animals.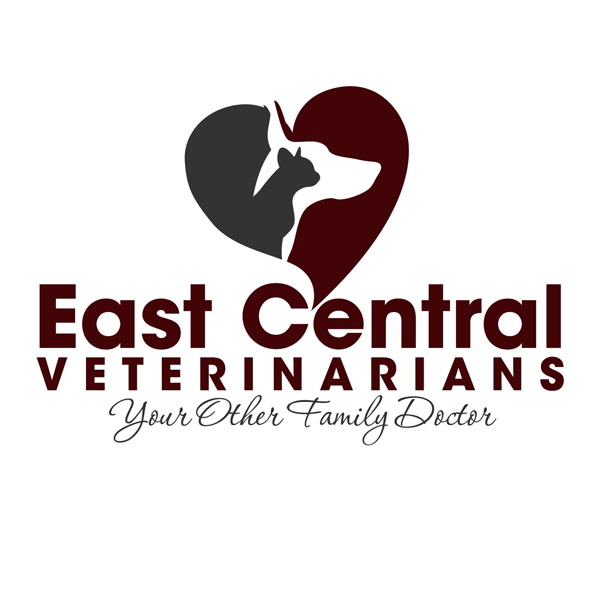 SAVANNAH F.
VETERINARY ASSISTANT
I have always had a passion for animals of all shapes and sizes. I have a huge soft spot for cats. I always wanted to work with animals. I grew up in Ogilvie in the country, so I was always surrounded by wildlife. I myself have 2 kitties Charlie and Binx. I got with my husband in 2004 and we have 3 amazing boys. I enjoy Camping, Fishing, Swimming, Cooking, spending time with and doing all of the above with my family! And I promise to always show as much love and compassion to your pets as I do my own!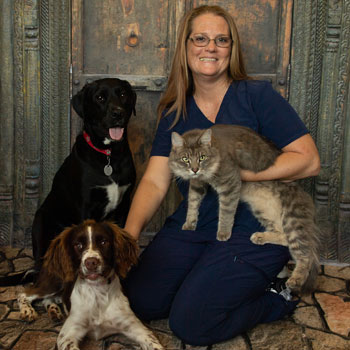 AMY H.
VETERINARY ASSISTANT
Amy joined the East Central Veterinarian team at the end of April 2019. Amy got her love of animals from growing up on a dairy farm near Dalbo MN. She has two dogs, Domino and Freckles, and several cats, three of which she bottle fed herself. She enjoys spending time with her family that includes three children and one grandchild.
KAYLA L.
VETERINARY ASSISTANT & CAMBRIDGE INVENTORY LEAD
Often "quiet as a church mouse", Kayla easily transitions her role from a client service representative to a veterinary assistant on a regular basis. She can be found in our Mora or Cambridge location and is always willing to help out. She did her veterinary technician internship with us and has been here since 2014. She finds she has a special place in her heart for cats but loves all creatures we see at East Central Veterinarians.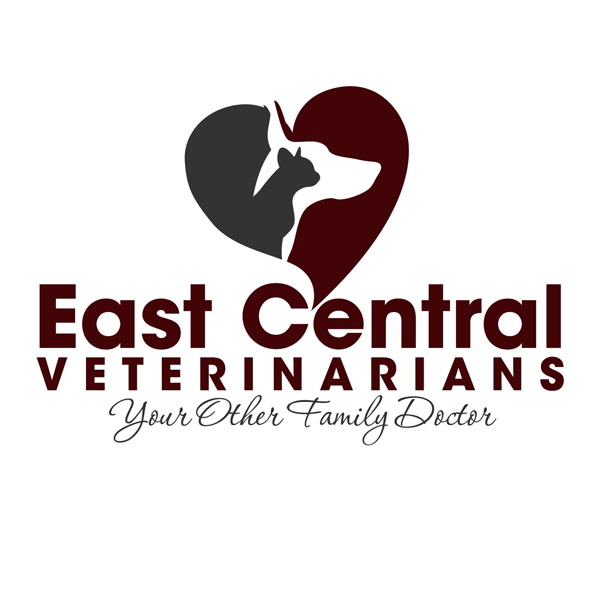 ZOEY M.
VETERINARY ASSISTANT
Zoey joined the ECV team in April of 2022. She grew up in Isanti. She used to have a passion for horse but was not able to pursue that passion. Zoey lives with her boyfriend & they have 2 dogs.
HAILEY N.
VETERINARY ASSISTANT AND RADIATION SAFETY OFFICER
RACHEL R.
VETERINARY ASSISTANT
Rachel has had a passion for animals her whole life. Working in the veterinary field is a dream job for her. She has 2 dogs and 3 cats at home. She hopes to one day have a hobby farm full of animals.  She spends most of her free time outdoors with her family hunting, fishing and four wheeling.
JENNY R.
VETERINARY ASSISTANT
Jenny grew up living in a state park on the North Shore (where her father was a park manager) which probably led to her love of the outdoors and animals. She has worked in the veterinary field since 1989 and has been with ECV since 2002 working as an assistant and receptionist. Her hobbies include breeding and raising horses, and she has, (in the past) also raised many exotic species. She also enjoys 4 wheeling, gardening, and spending time with her 3 children (including twin daughers who really keep her busy).
BRITTNEY R.
VETERINARY ASSISTANT
Brittney has been an avid animal lover since a young age. Before coming to ECV she was attending MSB-Blaine to become a CVT, but life had other plans for her and she got pregnant with her first child. She is now a mother to three beautiful children. Her other children include a cat, an Australian Shepard mix, and a Blue Heeler Mix. Working at a vet clinic is a dream come true for her.
ABBY S.
VETERINARY ASSISTANT
Abby started at ECV in November 2022. She has had a love for animals all her life, and has wanted to be a Veterinary Technician since she was young. She had studied for her CVT license at Dakota County Technical College. Unfortunately, life got in the way, and she had to quit. After having a stroke as a young woman, spending quite a lot of time in hospitals, rehabilitation, and having three brain surgeries, she realizes how much more important healthcare is than she ever had before, and it made her realize how much more she wants to be involved with the medical field and treating animals as well as she was given care for herself. She is so happy to be able to still work in the veterinary field as an assistant. When Abby is not at the clinic, she can be found relaxing at home, loving her senior dog, at concerts, meeting celebrities, playing guitar, singing, and performing at any talent show and open mic she can participate in.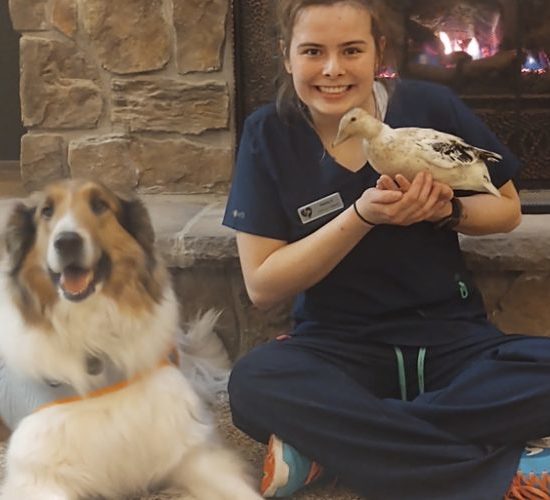 KELSEY V.
VETERINARY ASSISTANT
As a child, Kelsey was raised in a family that fostered many animals.  She grew up with all kinds of critters including rats, mice, cats, dogs, ferrets and birds.  She loved helping with all the pets and to this day is still part of many rescues.  Ever since she has begun living on her own, she has surrounded herself with pets including cats, dogs, ducks, chickens, pigeons, and a huge fish tank!  Kelsey's love for animals continues to grow each and every day!  Kelsey believes she has found her dream-job in working with animals daily.   In her spare time, Kelsey enjoys hunting, fishing and hanging out with friends and family.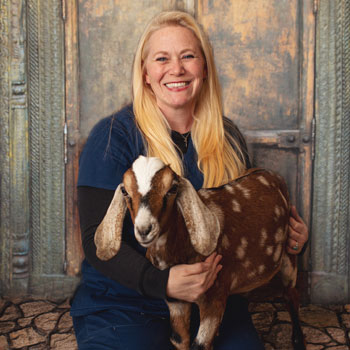 MIKELENE W.
VETERINARY ASSISTANT
I love animals. I always have. When I was little, I would scour magazines for pictures of animals and create flashcards to quiz myself on how quickly I could remember facts about each animal. I grew up owning cats, horses, ducks, pocket pets, a flying squirrel and a wolfhound. Later in life, I managed a pet store and worked with Macaws, Cockatoos, Amazon and Conure parrots. In 2018, I moved from the cities to start our 40 acre farm, Bur Oak Heritage Farm. We are currently raising Nubian and Nigerian Dwarf goats to sell and produce milk, cheese and soap. We also have a myriad of chickens and two cats-a Chocolate Point Siamese and an Oriental Short hair. In addition to our farm and working at ECV, I home-school my two amazing sons. Life keeps me busy. I am grateful for the vast richness that each animal brings to my life: Every one having its own complex and beautiful personality.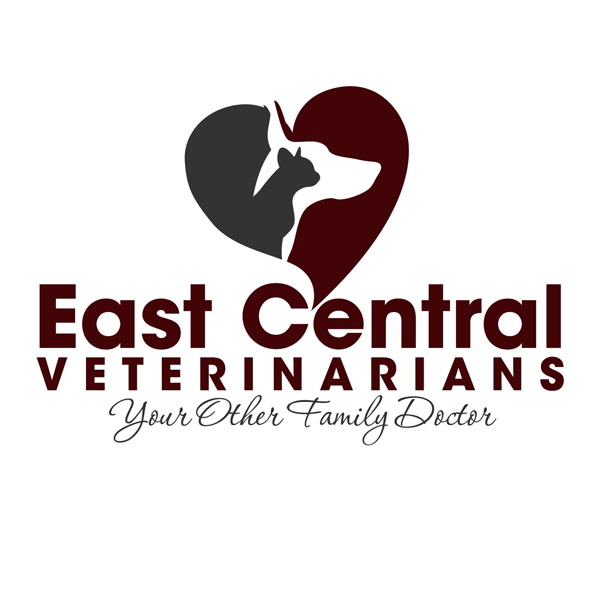 AMANDA C.
CLIENT SERVICE REPRESENTATIVE
Bio coming soon.
DANIELLE D.
CLIENT SERVICE REPRESENTATIVE LEAD 
Danielle joined East Central Veterinarians in October of 2016 greeting clients and patients at the front desk. She enjoys assisting clients and patients in every day in any way she can! Even though her college career didn't focus on animals she knew from a young age that she wanted to be in the Veterinary field because of her love for all animals, furry, scaly, and everything in between. On her days off you can find her crafting, fishing, and enjoying time with family and friends.
MANDY H.
CLIENT SERVICE REPRESENTATIVE 
I grew up in Great Falls, MT and spent my summers on my family's cattle ranch near the Canadian Border running around and helping out with chores. I have always loved all kinds of animals, but am a big push over for dogs. Growing up we had pet rats, turtles, salamanders, 3 dogs, and a cat. When I was older and living on my own, I had a blind ferret that I rescued, 2 cats, a Red-Tailed Boa Constrictor, a Tokay Gecko, an Iguana, a ball python and my 2 greatly missed big dogs. I went to college at the University of Montana in Missoula, MT for journalism but decided it was not for me. I lived in Missoula until 2011 when I moved to Minnesota with my fiance to help with his family's farm. We now have 11 cows that we raise on our farm for beef outside of Stanchfield. Some day I would like to own my kennel or doggy daycare and be surrounded by dogs all day!
SAMANTHA R.
CLIENT SERVICE REPRESENTATIVE AND COMMUNITY ENGAGEMENT LEAD
Samantha joined the ECV team in January of 2022. She grew up in Rogers MN and has always had a dog for a pet as far back as she can remember. She has also had a cat. Samantha has previous experience working as a CSR at a different vet clinic. Samantha is newly married (2021) and she and her husband have a total of four dogs. When not working you can find Samantha spending her time with friends and family, her 4 dogs, fishing (summer and winter), watching Netflix, reading, or listening to music. You can find Samantha at both the Cambridge and Mora clinics.
KYLA W.
CLIENT SERVICE REPRESENTATIVE
Kyla joined ECV in March of 2022. She grew up in North Branch, MN. She has always had a love for animals. Growing up only had one dog and one cat. She now lives with her Fiance and Daughter, and they have a total of 2 cats and 2 dogs (though Kyla is always asking for more pets). Kyla likes to spend her free time with family and friends, and loves to camp and be outside when its warm. You can find Kyla working at the Cambridge location.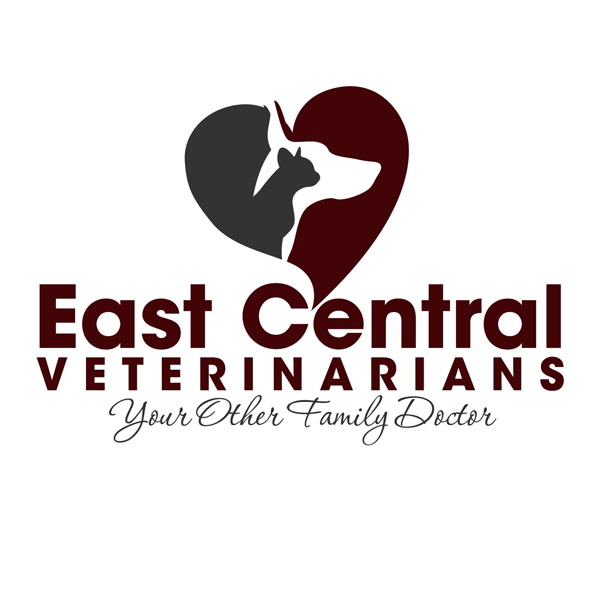 SHAWNNA Y.
CLIENT SERVICE REPRESENTATIVE
Bio coming soon.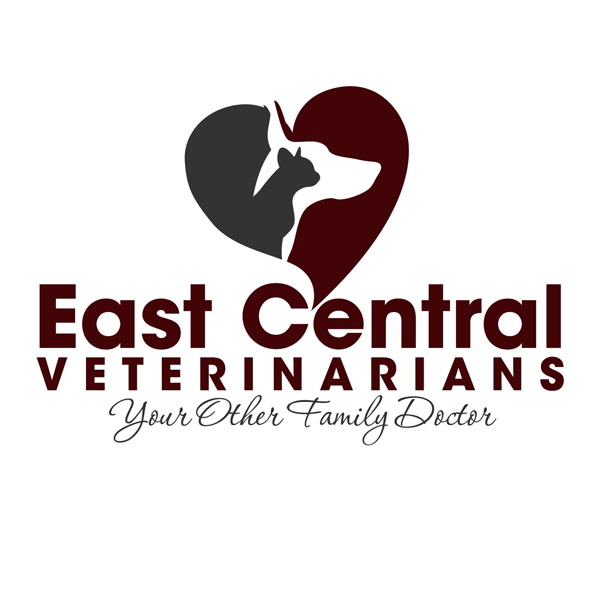 CARSON F.
CLEANER
Bio coming soon.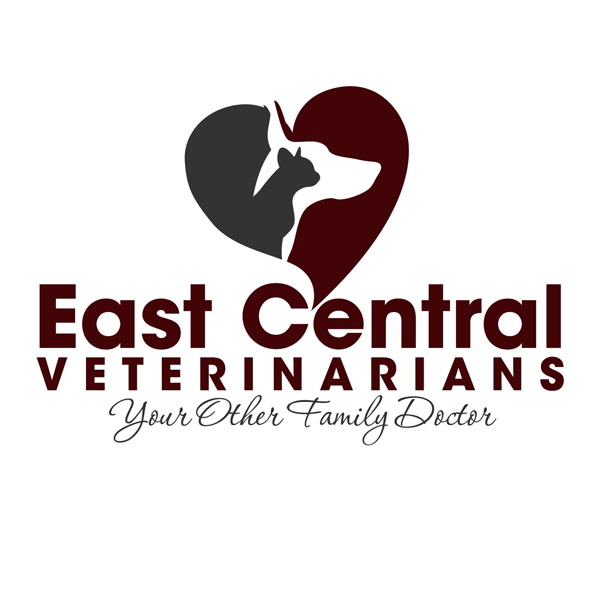 JOSIE V.
CLEANER
Bio coming soon.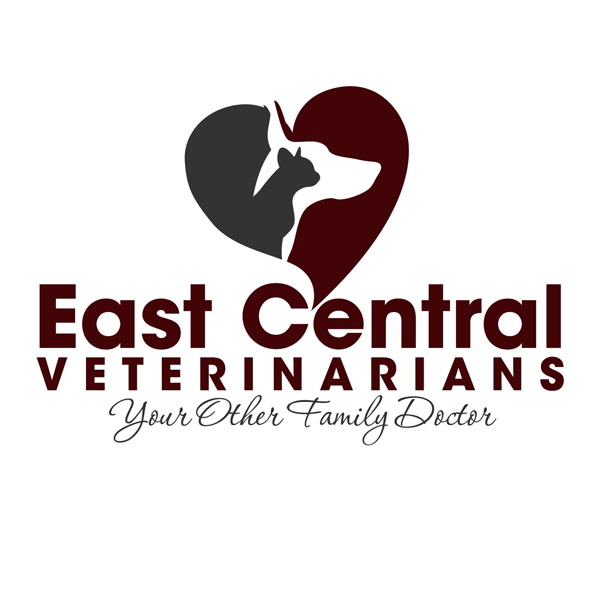 SUMMER W.
CLEANER
Bio coming soon.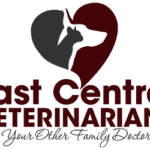 "East Central Vet is amazing. They take the time to know your pet and diagnose. They genuinely care and love the pets they see. They also have affordable plans for care."
ECV Client 2021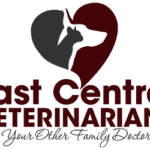 "Everyone was very accommodating & pleasant. They answered any questions I had. Dr. Pust was wonderful...very patient, helpful & informative!"
ECV Client 2021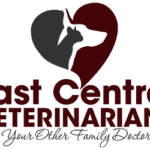 "We happened apon ECV when our older dog needed urgent care and we loved how we w
ere treated that we have now started bringing our other dogs. Love the service and extra steps they take to take care of us and our pups!"
ECV Client 2020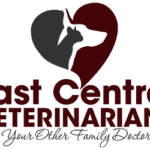 "The care and concern shown towards our dog Abby and to us by all the staff members will long be remembered at this time that we really needed you the most. Thank you to everyone."
ECV Client 2017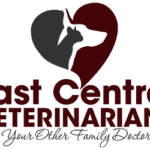 "My pup was extremely well taken care of. Even a call to say he left his toy there. not many offices would take the time to find which dog the toy belongs with. Thanks so much."
ECV Client 2017