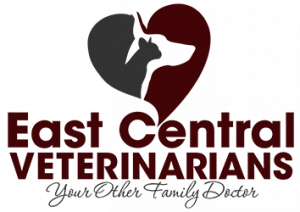 WE LOVE OUR COMMUNITY!
We have been a part of our community since 1975, and we strive to give back to our community through various outreach activities. Below are some of the ways we support our community, near and far.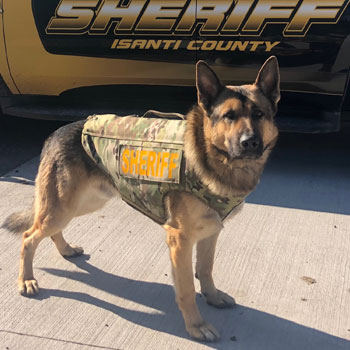 SPONSOR WELLNESS CARE FOR OUR CAMBRIDGE CANINE OFFICERS
Wellness care is critical in helping keep our canine officers healthy and strong so they can provide continue to service and protect our community.  East Central Veterinarians provides wellness care and heartworm, flea, and tick prevention to our canine officers.
VETERINARIAN FOR SKIJORING EVENT AT VASALOPPET
As part of the Vasaloppet each year there is a skijoring event.  Skijoring is a winter sport in which a person on skis is pulled by a dog in a skiing race.  We are proud to support Vasaloppet as the Skijoring Veterinarian.
VETERINARIAN FOR CAMBRIDGE KENNEL CLUB DOG SHOW
Our Cambridge Minnesota Kennel Club organizes the Summer Solstice dog show which attracts amazing dogs from all over the United States and internationally to compete here in Cambridge.  We are honored to be the show veterinarian and offer microchipping services and OFA patella examinations. 
HOST CAMBRIDGE COMMUNITY EDUCATION CLASSES
We are passionate about inspiring the next generation of veterinarians and veterinary professionals.  One way we do this is by partnering  with Cambridge-Isanti Community Education to offer classes for grades 2-6. 
We also offer a pet first aid class for pet owners through Cambridge-Isanti Community Education.  Being trained in pet first aid allows pet parents to help care for their pet until they can get proper medical attention.
CAMBRIDGE-ISANTI & MORA SENIOR STUDENT SCHOLARSHIPS
We help support aspiring veterinary and animal science students though a senior scholarship with Mora education foundation and Cambridge-Isanti dollars for scholars.
CAREER EXPLORATION

Veterinary Technicians are an integral part of our team especially in lab, pharmacy, surgery, dentistry, and care of hospitalized patients. We offer Veterinary Technician Externship with AVMA accredited Veterinary Technology programs.  These programs partner with us to allow the students to experience the "real" world and apply their skills and knowledge while being partnered with our skilled Certified Veterinary Technician team.
Veterinary assistants are key team members who work closely with our patients for outpatient appointments.  We partner with NATVA Approved Veterinary Assistant programs through their externship programs.  
We are fortunate to have the University of Minnesota's College of Veterinary Medicine nearby.  We partner with them to have senior veterinary students complete their clinic rotation at our clinic.  
CLASSROOM PRESENTATIONS
We enjoy having the opportunity to share veterinary medicine with students.  Our team is invited into community classes to help explore this amazing profession. 
AMERICAN VETERINARY MEDICAL ASSOCIATION (AVMA)
The AVMA is the voice of veterinary medicine to protect, promote and advance the needs of all veterinarians and the clients and pets they serve at the national level.  They are especially important to help ensure national legislative actions does not negatively impact our patients.  Supporting the AVMA through membership is important to East Central Veterinarians. 
MINNESOTA VETERINARY MEDICAL ASSOCIATION (MVMA)
All of our doctors are members of our state veterinary medical association which is a critical organization to ensure quality care for pet all over Minnesota.  We have veterinarians that also volunteer with MVMA through the Miracle of Birth at the State Fair and organizing Continuing Education opportunities for our profession so we can continue to provide the best care for your pet.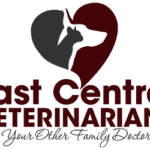 "East Central Vet is amazing. They take the time to know your pet and diagnose. They genuinely care and love the pets they see. They also have affordable plans for care."
ECV Client 2021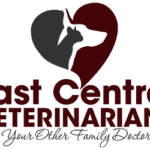 "Everyone was very accommodating & pleasant. They answered any questions I had. Dr. Pust was wonderful...very patient, helpful & informative!"
ECV Client 2021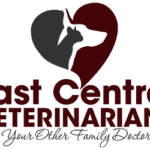 "We happened apon ECV when our older dog needed urgent care and we loved how we w
ere treated that we have now started bringing our other dogs. Love the service and extra steps they take to take care of us and our pups!"
ECV Client 2020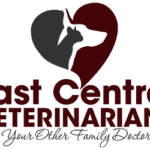 "The care and concern shown towards our dog Abby and to us by all the staff members will long be remembered at this time that we really needed you the most. Thank you to everyone."
ECV Client 2017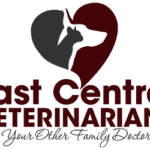 "My pup was extremely well taken care of. Even a call to say he left his toy there. not many offices would take the time to find which dog the toy belongs with. Thanks so much."
ECV Client 2017