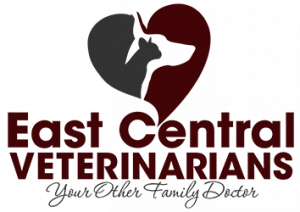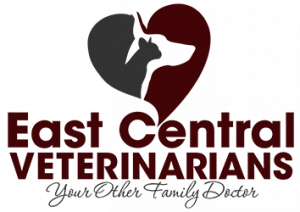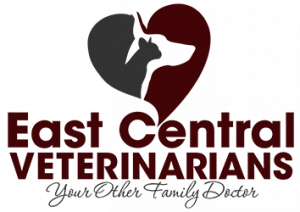 Important Notice
Updated 08/20/2020
To our wonderful East Central Veterinarians' Clients and Patients.  Thank you for your understanding while we navigate how to help our precious patients while still keeping our staff and clients safe. Unfortunately, our appointment schedule does not allow us to accept any new clients until further notice. We will update our home page once this restriction lifts.
We care about your personal safety and ongoing health during this time.  We instituted a curbside drop-off policy to limit human contact and keep our clients and staff safe.  We still ask that all our clients wear masks when you arrive at the clinic for curbside appointments.
If you are exhibiting respiratory symptoms, fever, or have been diagnosed with COVID-19 please do not bring your animal to the veterinarian for at least 2 weeks.  If your animal has an urgent need that requires veterinary attention during this time frame, please have a healthy person bring your pet to the veterinarian and inform us of the situation.  If there is no one that can bring your pet to the veterinarian for you, please call and consult with your veterinarian to develop a plan for treating your pet.
Also, we would like to say a special thank you to those clients that continue to support East Central Veterinarians by purchasing your prescriptions with us.  We work hard to be able to offer competitive pricing, including heartworm, flea, and tick prevention.  We also offer the ability to have your prescriptions and pet food delivered to your home through East Central Veterinarians' on-line pharmacy.  The protocol for using these services, as well as how to have your pet seen at the clinic is detailed below.  Thank you friends, and stay healthy.
Curbside procedure for appointments
* After scheduling an appointment we will e-mail you a history form, please respond to the e-mail with your responses.  This helps us better prepare for your appointment.
* When you arrive, call us at 320-364-2260 (Mora) or 763-301-8265 (Cambridge) to check the patient in.  If the phone is busy we are checking in another client, please wait a minute and try again.
* A team member will call to discuss your pet's needs, they will then come to your car to collect your pet.  All cats must be in a carrier and dogs must be on a secure leash or a small carrier.
* Please stay at the clinic to wait for your pet until you have discussed your pet's condition with the veterinarian, a treatment plan has been determined.  Pets that are left without approval from the veterinary staff may incur a boarding fee.
* After reviewing your pet's history and completing a physical exam the veterinarian will call you to determine the plan for the visit.  Please make sure you are available to answer your phone.  The phone number may be unfamiliar or blocked, we are using our cell phones to help keep phone lines open for incoming calls.
* After completing the care you requested we will contact you to collect payment.  A team member will bring your pet back to you after the visit.
Prescriptions and food
* For all refills and food order, please call ahead or place the request through your Pet Portal page.  Once your refill or food is ready we will send you a text message including how to pay online.  Once arriving to picking up food and medications call us from your car and we will deliver the medication or food to their car.
* For non-urgent prescriptions, consider having your prescription delivered to your home through our on-line pharmacy.  As with our in-clinic pharmacy, we work hard to keep our on-line pharmacy prices competitive and we appreciate your business.
* Would you appreciate having your pet's food delivered to your home? You can easily sign up for this by clicking on pharmacy button at the top of page or clicking this link.
Telemedicine
* We are starting to test telemedicine services, as soon as this is available we will update our home page.  To be eligible for a telemedicine consult, you must have a valid client-patient-veterinary relationship.  This typically means that your pet has been seen at the clinic within the past 12 months. However, the Board of Veterinary Medicine is temporarily extending this to patients that have been seen at the clinic within the past 18 months.  This new definition is in effect until January 1st, 2021.
Thank you for your understanding during this time.  Also, we ask in advance for your patience when you arrive at the clinic and when calling the clinic as there may be extended waits.
Sincerely, the doctors and staff at East Central Veterinarians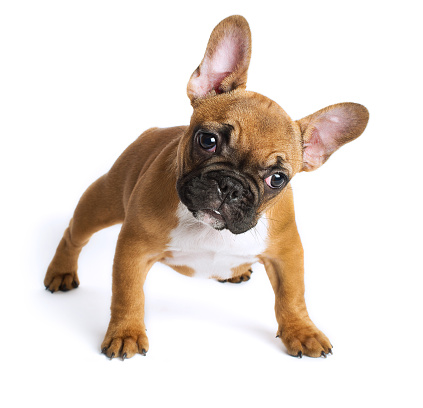 OUR MISSION:
Our mission is to offer and provide high quality medical, surgical and preventive care to our patients.
We are a full-service veterinary practice providing high quality medical, surgical, and dental care for your small animal pets, including dogs, cats, pocket pets, reptiles, amphibians, and birds. We have convenient clinic locations in Mora and Cambridge, Minnesota providing easy access for our clients. Our doctors have a wide variety of interests and experience to help serve you and your special pets.
At East Central Veterinarians we are dedicated to being
'Your Other Family Doctor' ®.
We are 
'

Your Other Family Doctor' 

®

.
At East Central Veterinarians, we see and treat Cats, Dogs, Rabbits, Pocket Pets (guinea pig, hamster, gerbil, rat, hedgehog, chinchilla, ferret, sugar glider, etc), Reptiles (Turtle/tortoise, snake, lizard), Amphibians (frog, toad, salamander, newt), Potbelly pigs, and Birds.
Our team of experienced doctors will analyze your pet's health and care needs, providing you with the best options towards improving and maintaining your pet's health. Pets afflicted with injury or illness receive the highest quality medical care from our doctors and staff. Our clients and patients are always greeted warmly and treated as family, creating a calm and friendly atmosphere
We carry a full product line of medicated foods, flea/tick/heartworm preventatives, medicated shampoos, teeth cleaning products, anxiety reducing sprays and pet clothing, kitten/puppy formula and bottles, pill pockets, coat/limb/joint health vitamins and minerals and much more.
Additionally, we provide diagnostic, dermatologic, and surgical services. Our in-house laboratory allows us to perform many types of testing that can aid in the diagnosis and treatment of your pet. An important member of our team is our Laboratory and Pharmacy Technician, who is able to perform these diagnostic tests for our veterinarians while your pet is being treated on an outpatient or hospitalized basis. We are able to perform many tests as they are needed for your pet's care.
"My pup was extremely well taken care of. Even a call to say he left his toy there. not many offices would take the time to find which dog the toy belongs with. Thanks so much.